Exploring the Bathscape area is easy. A beautiful natural landscape, it completely surrounds the city of Bath. North, south, east and west; hills, valleys, grasslands and woodlands, there's so much to be discovered, and it's all within a short reach.
Take a look at the Bathscape map and you'll find more than 40 different places to see, and we're sure you'll discover a lot more on the way.
Ancient hilltops and hidden valleys, canals and aqueducts, towers and tunnels, gardens and riverside meadows, the Bathscape area really does have it all. It's a rich and varied mix of stunning geology, wildlife, history and heritage, just waiting to be explored by you, your family and friends.
Or if you prefer to be with a larger group, then we also run organised public events throughout the year, inviting people in Bath to explore with us.
There's the Walking Festival as well, an annual event held in September. Throughout the year it has lots of ideas to help you find your perfect walking destination and you can download self-guided walks. And you can now listen to our podcast about walking – Bathscape Footprints.
So please check out our activities, events listing, interactive map and resources and start exploring today. Its enjoyment is free, its benefits to your health and wellbeing will last a lifetime. To find out more about the work of the Bathscape Scheme, sign up for our newsletter, call us on 01225 477 265 or email info@bathscape.co.uk.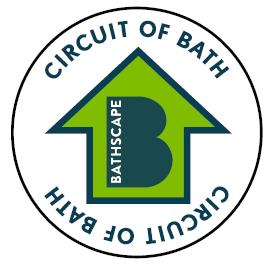 Fancy trying 21.5 miles of walking around the Bathscape? The waymarked Circuit of Bath hiking route hiking route offers stunning views, history, heritage, countryside and city, including Little Solsbury Hill. A beautiful walk in any season as it takes in river, canal, meadows, woodland and peaceful valleys.
Whilst exploring the landscape, please make sure you follow the countryside code.