Exploring the Bathscape area is easy. A beautiful natural landscape surrounding the city of Bath. 
Take a look at the Bathscape map for more than 40 different places to visit. We've created self-guided walking trails to help you explore the ancient hilltops and hidden valleys, canals and aqueducts, towers and tunnels, gardens and riverside meadows while our podcast gives you a unique insight to their history and the people who've shaped them.
The Bathscape is a rich and varied mix of stunning geology, wildlife, history and heritage, just waiting to be explored by you, your family and friends. If you prefer to be with a group, then we also run organised free public events and weekly wellbeing walks throughout the year.
Each September we celebrate the great outdoors through our flagship Bathscape Walking Festival – two weeks of free walks led by our team of volunteer experts.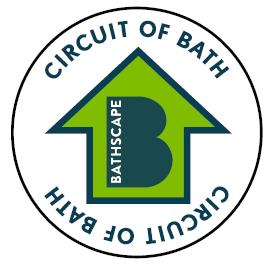 Or if you fancy trying 20 miles of walking around the Bathscape, the waymarked Circuit of Bath hiking route offers stunning views, history, heritage, countryside and city. A beautiful walk in any season as it takes in river, canal, meadows, woodland and peaceful valleys.
Enjoying the Bathscape is free, its benefits to your health and wellbeing will last a lifetime.
Watch the video below to be inspired, or scroll down for a collection of walks in the wider area from other organisations.
Photo by Ruby Barber